#WINATSOCIAL PROGRAM
Life Skills for the Modern Day
We empower school communities – students, educators, and families – to navigate social-emotional health, social media, and technology in healthy, high-character ways.
Our Evidence-Based Approach to Schoolwide SEL
Comprehensive, systemic program supporting students, faculty, and parents
Student voices are incorporated throughout our work
Real-time updates to lessons as trends and student experiences change
Our team of digital natives bridge the divide between students and experts
Social media and technology use are incorporated throughout our curriculum
We keep it positive: Our lessons empower and equip rather than scare and restrict
#WINATSOCIAL WEB-BASED PLATFORM
The Social Institute's easy-to-implement, web-based platform provides engaging and turnkey lessons, real-time insights about students' wellbeing, and useful resources for teachers and families.

Engage 100% of the students with every lesson. This highly interactive experience engages all students while delivering useful insights to educators.
#WinAtSocial Curriculum
Support your students with a systemic approach to social-emotional health, social media, and technology use. The #WinAtSocial Curriculum delivers student-embraced, age-appropriate lessons that highlight student perspectives and voices. Lessons are updated year-round as student experience evolve, reviewed by researchers, and aligned with evidence-based CASEL competencies and the Understanding By Design framework.
#WinAtSocial LIVE
New LIVE lessons are released monthly to address current events, tech and culture trends, and news stories impacting students. Schools adopt the #WinAtSocial Curriculum and LIVE to instill long-term positive change while addressing the most relevant, pressing topics of the day.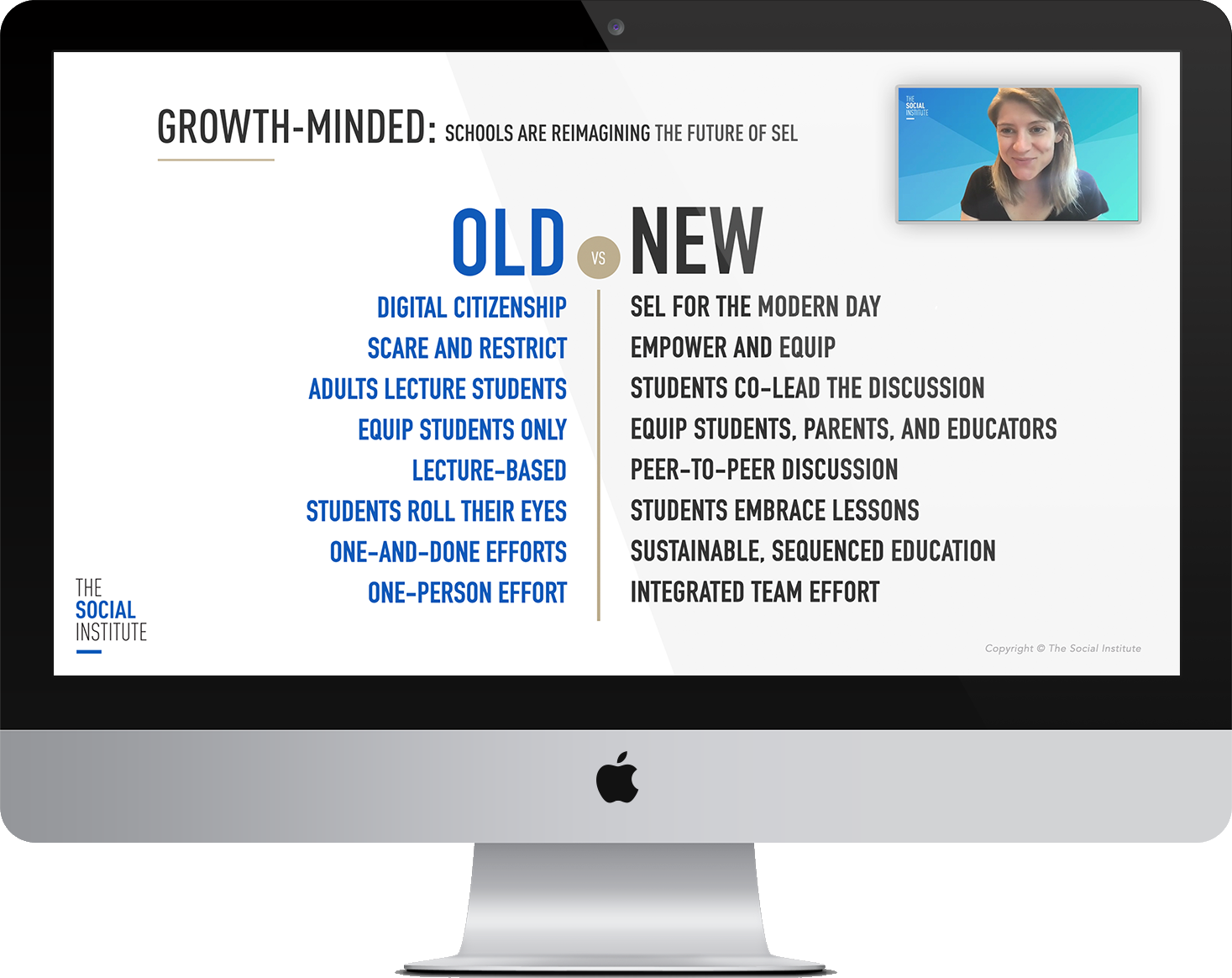 Faculty Professional Development
Invite your teachers into a community of thousands of educators nationwide. We offer resources including facilitation tips, webinars with features thought leaders, research on student experiences, and more.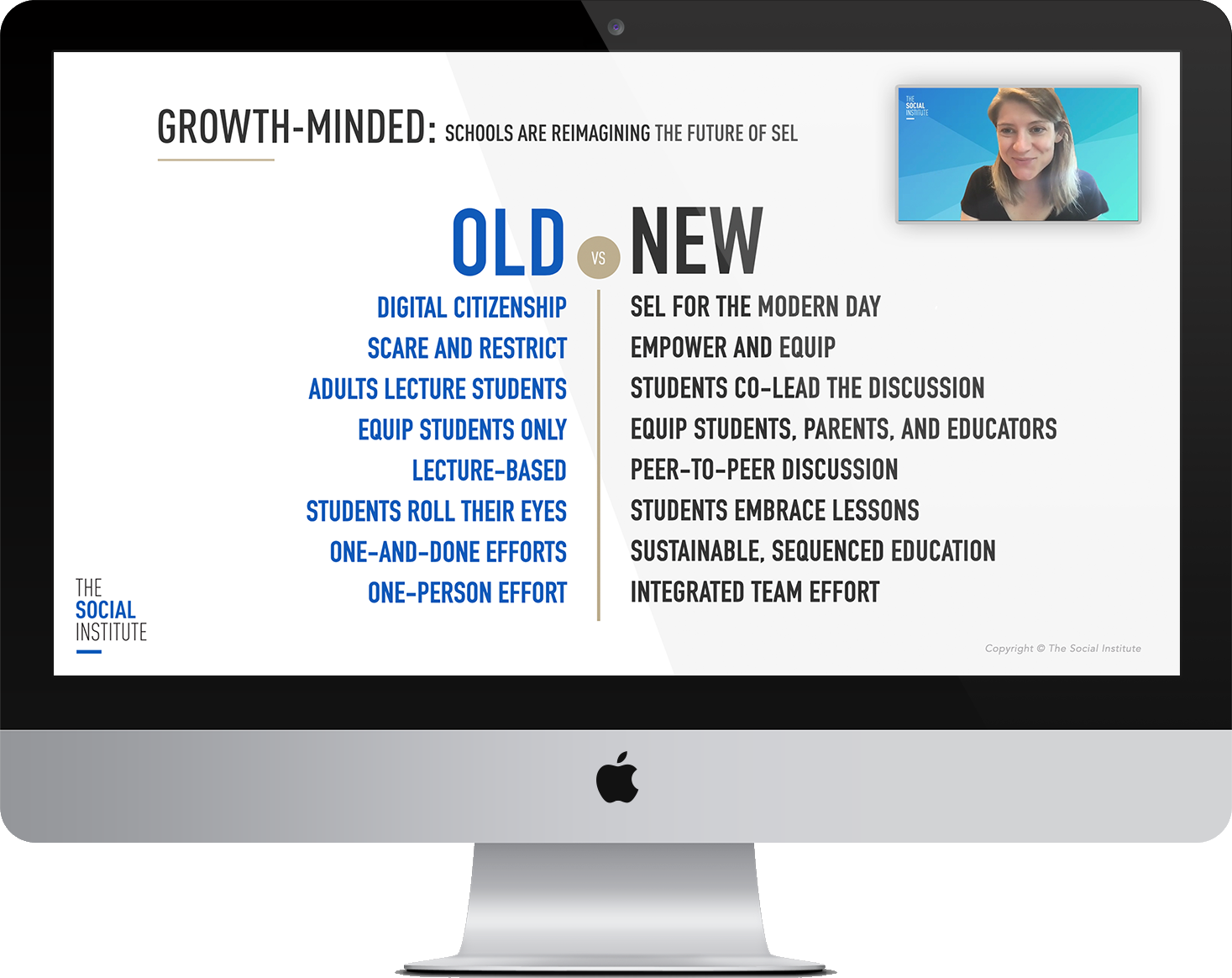 Benefits
Distinguish your school with best-in-class social-emotional learning.
Address social media and technology's impact on student health.
Save faculty time and strengthen relationships with students.
Cultivate student resilience, soft skills, and stronger school culture. 
Inform leadership with aggregated student insights.
Enable families to support student well-being and skill-building at home.
Download Now
School Playbook: Social Media's Role In Social-Emotional Health
Find out what students rank as the top positive and negative impacts of social media on social-emotional health. In this solution-oriented playbook, you can review trends in how students use devices and apps as you consider how to address social media and technology at your school, support students, and overcome other common obstacles. 
Empower Your Entire School Community
We partner with schools to address a wide variety of needs. Every school is unique, so let's find the best way to help you community.
"Before we started using #WinAtSocial, my students would roll their eyes when I announced doing an SEL lesson, but now they ask when we are doing the next one."
Kelly Colquitt
8th Grade Teacher and Dean
Pace Academy, GA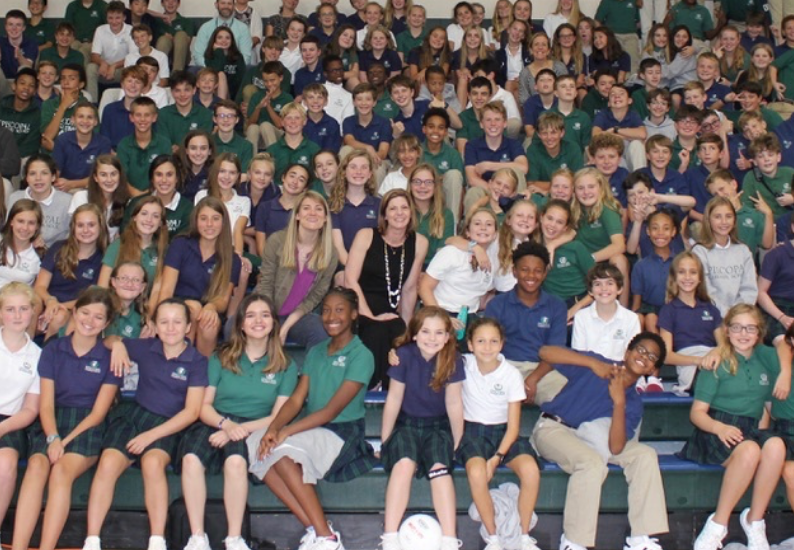 Students
From interactive, engaging lessons to the Student Ambassador Program, empower your students to build healthy, productive lives.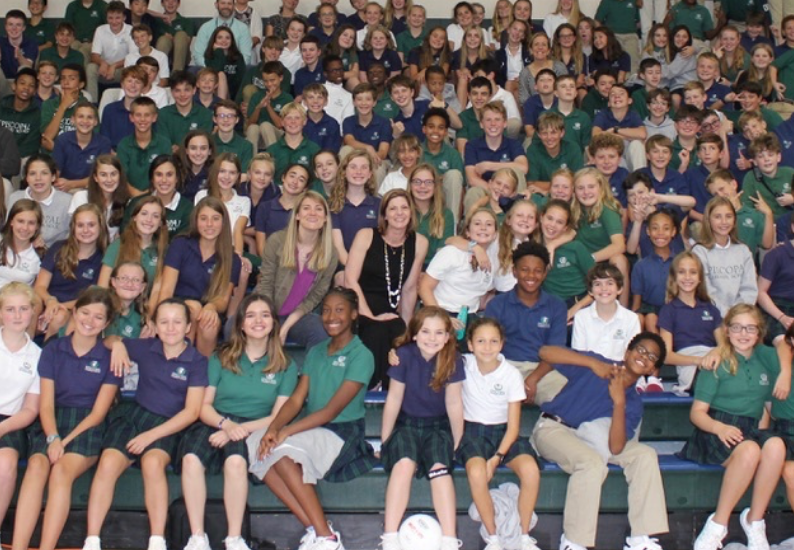 Educators
Strengthen relationships with students and provide transformative teaching. With professional development, real-time classroom insights, and more resources, we help educators excel.
Parents
Equip parents with social media how-to's, student trends, and discussion topics for healthy family conversations.
Kharynton
TSI Student Ambassador
Atlanta, GA
"I attended one of The Social Institute's partner schools and also became a Student Ambassador at TSI. I've seen first-hand how their student-led approach impacts lesson content and the interactive #WinAtSocial platform in amazing ways. Lessons meet students on their level, which can make all the difference when it comes to discussing topics about social media or social-emotional health."
Speak with our team
Let's help your school community create healthy, positive life experiences.
---